News
Biolic ABG
Contains biologically active fermented ABG10+® garlic extract. Developed for the weillbeing of immune system and cardiovascular health.
Upcoming events
Hankintatukku will be exhibiting at Vitafoods Europe 2019  7-9 May in Geneva, Switzerland.
You are most welcome to visit our stand O140 at the Finished Products side.
If you wish to organize a meeting in advance, please contact matti.kaarlas@hankintatukku.com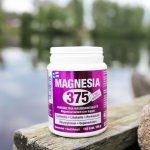 Magnesia 375
Chewable, orange-lemon flavored magnesium tablet. Magnesium is an essential mineral especially for the nervous system, heart and muscles.