News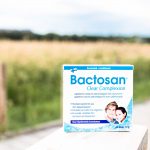 Bactosan
Bactosan capsules contain standardised lactoferrin. Nutritional help for skin impurities, blemishes and other outer skin problems.
Upcoming events
Hankintatukku will be exhibiting at Vitafoods Europe 2018 in May.
You are most welcome to visit our stand M124 at the Finished Products side.
If you wish to organize a meeting in advance, please contact matti.kaarlas@hankintatukku.com
Magnesia Marine
Contains natural Aquamin™ Mg marine magnesium, which is manufactured from the Irish sea water. Aquamin™ Mg marine magnesium also contains small amounts of 72 additional trace minerals from sea and is soluble in stomach acid (solubility almost 90 %) allowing absorption into the blood stream.